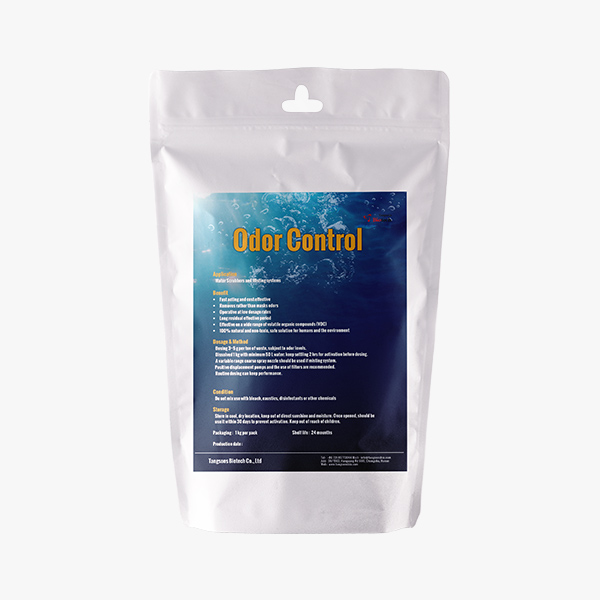 Odor Control
Green Eco Odor treatment
Odor control is contains patented biological technology, fast action in minutes, rapidly reduce odors in landfill sites and composting facilities.
A biological odor control program offers superior odor prevention because it works in the same environments where odors are generated. Furthermore, it has no unintended negative impact on the biological treatment system. Contact us for Wastewater Odor Control, Biological Odor Control or Odor control products.


│

Inquiry Now
Application

Water Scrubbers

Misting Systems
Benefit

Fast acting and cost effective

Removes rather than masks odors

Operative at low dosage rates

Long residual effective period

Effective on a wide range of volatile organic compounds (VOC)

100% natural and non-toxic, safe solution for humans and the environment



Dosage & Method

Dosing 5~15 g per ton of waste, subject to odor levels.

Dissolved 1 kg with minimum 50 L water; keep settling 2 hrs for activation before dosing.

A variable range coarse spray nozzle should be used if misting system. Positive displacement pumps and the use of filters are recommended.

Routine dosing can keep performance.
Information is being submitted, please wait...