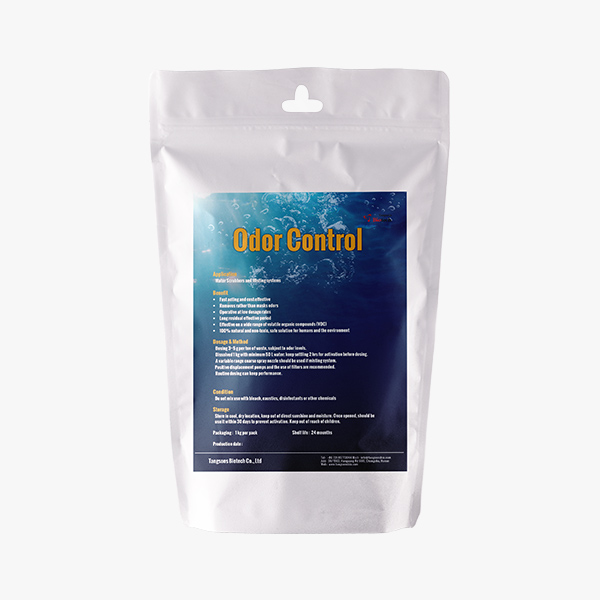 Biological Odor Eliminator - Odor Control
Green Eco Odor treatment
Odor control is contains patented biological technology, fast action in minutes, rapidly reduce odors in landfill sites and composting facilities.
Wastewater Odor Control
A biological odor control program offers superior odor prevention because it works in the same environments where odors are generated. Furthermore, it has no unintended negative impact on the biological treatment system. Contact us for Wastewater Odor Control, Biological Odor Control or Odor control products.


│

Inquiry Now
Application

Water Scrubbers

Misting Systems
Benefit

Fast acting and cost effective

Removes rather than masks odors

Operative at low dosage rates

Long residual effective period

Effective on a wide range of volatile organic compounds (VOC)

100% natural and non-toxic, safe solution for humans and the environment



Dosage & Method

Dosing 5~15 g per ton of waste, subject to odor levels.

Dissolved 1 kg with minimum 50 L water; keep settling 2 hrs for activation before dosing.

A variable range coarse spray nozzle should be used if misting system. Positive displacement pumps and the use of filters are recommended.

Routine dosing can keep performance.
Best Solutions for Wastewater Odor Control from Tangsons Biotech

We at Tangsons Biotech have the world's best technology to produce quality grade wastewater odor control products available for purchase at low prices. Our Technology infused manufacturing units have brilliant production strategies to counter high production load as well as bulk orders. The Odor control product has been well tested for accommodation with all kinds of bad waters, wastewaters and comes with natural ingredients that are not produced in the lab.

We are one of the first in the world to bring naturally originated microorganisms-infused bacteria products. These are effectively and industrially tested with different kinds of water to generate optimal results. We also come with other kinds of products including Agriculture products like Sustainable Soil Fertility, Non-Residue Crop Protection, Optimal Growth Management, and others. Well, if you are looking to improve your odor control in your factories and looking for a better solution, then you are in the right place. We at Tangsons Biotech have large numbers of odor control products that you can easily buy.
Information is being submitted, please wait...