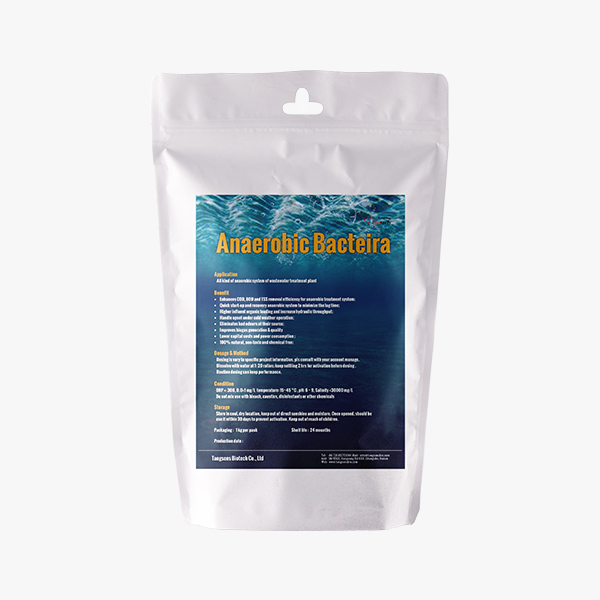 Anaerobic Bacteria
Effective enhance anaerobic system Quick start up anaerobic process
Anaerobic bacteria is a powder containing a specially-formulated range of micro-organisms, which biologically treats wastewaters in the absence of oxygen.
It is designed and created to quick start anaerobic digestion and improve efficiency of anaerobic treatment process, because natural anaerobic bacteria is slow growing type microorganism. Contact us for Anaerobic Bacteria Wastewater Treatment.


│

Inquiry Now
Application






Benefit

Enhances COD, BOD and TSS removal efficiency for anaerobic treatment system

Quick start-up and recovery anaerobic system to minimize the lag time

Higher influent organic loading and increase hydraulic throughput

Handle upset under cold weather operation

Eliminates bad odours at their source

Improves biogas generation & quality

Lower capital costs and power consumption

100% natural, non-toxic and chemical free



Dosage & Method

Dosing is vary to specific project information, pls consult with your account manage.

Dissolve with water at 1: 20 ratios; keep settling 2 hrs for activation before dosing .

Routine dosing can keep performance.

Use Condition: ORP <- 300, D.O<1 mg/L, Temperature: 15~45 °C , pH: 6 ~ 9, Salinity <30,000 mg/L

Caution: Do not mix use with bleach, caustics, disinfectants or other chemicals



Anaerobic Wastewater Treatment Case Study

Click following picture to discover how do we use anaerobic bacteria to improve anaerobic digestion process efficiency and enhance BOD & COD removal.
Anaerobic Leachate Treatment Case Study II

Click following picture to discover how anaerobic bacteria applied to landfill leachate treatment and improve anaerobic treatment efficiency.

Information is being submitted, please wait...