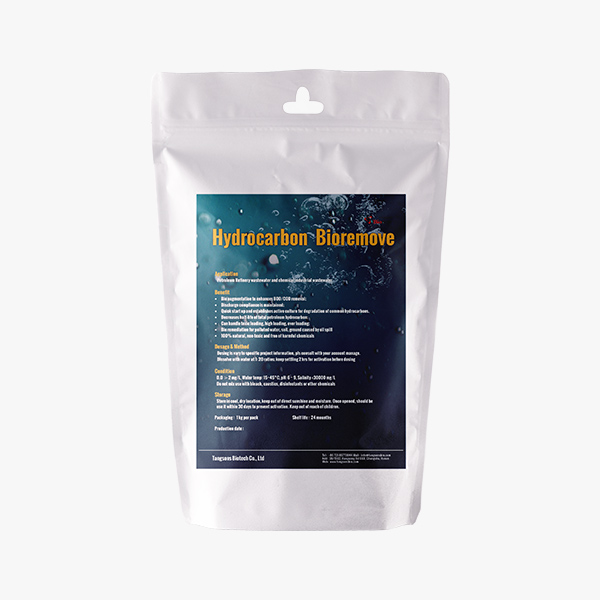 Hydrocarbon Bioremove
Special for PRW, Effective to reduce COD & BOD by biodegradation of hydrocarbon, phenol & keto-aldehyde resin & surfactant
Hydrocarbon Bioremove is a unique blend of different bacteria strains used to effectively degrade both aromatic and aliphatic hydrocarbons. Hydrocarbon Bioremove reinforces or augments the natural biological process. It uses a bioremediation approach to aid in the degradation of the various pollutants found in the water supply by becoming the dominant force within water and soil systems.


│

Inquiry Now
Application

Petroleum Refinery wastewater

Chemical industrial wastewater

Oily wastewater

Oil spill remediation



Benefit

Bio augmentation to enhances BOD/COD removal;

Discharge compliance is maintained;

Quick start up and establishes active culture for degradation of common hydrocarbons.

Decreases half-life of total petroleum hydrocarbon;

Can handle toxic loading, high loading, over loading;

Bio remediation for polluted water, soil, ground caused by oil spill

100% natural, non-toxic and free of harmful chemicals






Information is being submitted, please wait...