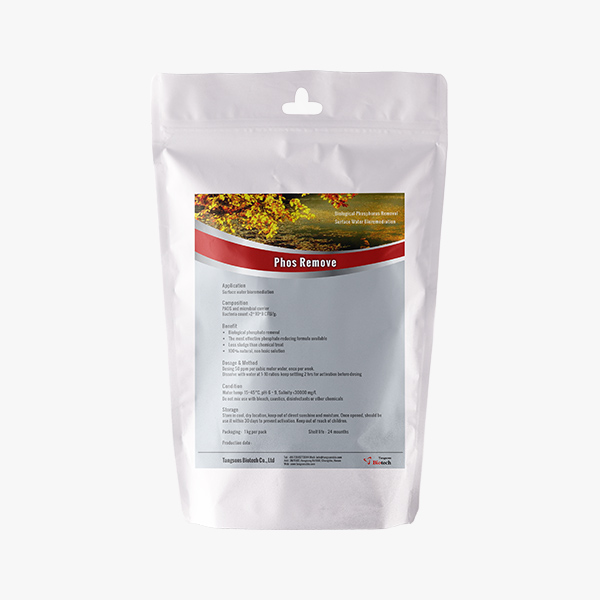 Phosphate Remover
Biological phosphorus removal
Phos Remove are a group of bacteria that, under certain conditions, facilitate the removal of large amounts of phosphorus from wastewater in a process, called enhanced biological phosphorus removal (EBPR).
Unique biological formulation that is chosen for 100 % green technology to rapidly remove phosphorus to maintain surface water quality.


│

Inquiry Now
Application

Surface water bioremediation

Pond management

Urban river pollution control and remediation
Benefit

Biological phosphate removal

The most effective phosphate-reducing formula available

Less sludge than chemical treat

100% natural, non-toxic solution
Dosage & Method

Anaerobic condition is necessary for biological phos reduction,

Please consult your account manager for detail dosage.

Dissolve with water at 1: 10 ratios; keep settling 2 hrs for activation before dosing
Information is being submitted, please wait...